Modern cottages
Sleeps 6
View of the fields
Secluded location
Free Wi-fi & Chromecast
Air condition
Our two cottages are located a bit secluded on the farm, within walking distance of the farm's main buildings. The houses are built from scratch with natural materials and are meant to be both energy-efficient and quiet. Both cottages have the same floor plan and similar furnishings.
On the bottom floor you'll find a spacious bathroom with a washing machine, shower and under floor heating, a large kitchen with a dining area and a living room with sofas and TV.The kitchen is fully equipped with dishwasher, microwave, kettle, coffee maker, stove, fridge and freezer. From the adjoining living room you can reach the furnished outside deck with barbecue facilities and scenic views of the forest and pastures.
Upstairs there are 3 bright bedrooms that sleep 6 people in total. One of the bedrooms has a double bed and the other two have single beds that can be put together or separated. There is a large landing with a reading nook outside the bedrooms.
The cottage is fully self-contained and you are free to use anything in the house. There is free Wi-fi, TV with Chromecast and air conditioning. You can use the rowing boat and canoe by the lake at your leasure.
Since one of our farm dog is reactive, other dogs are not allowed on the farm. Other pets are welcome!
.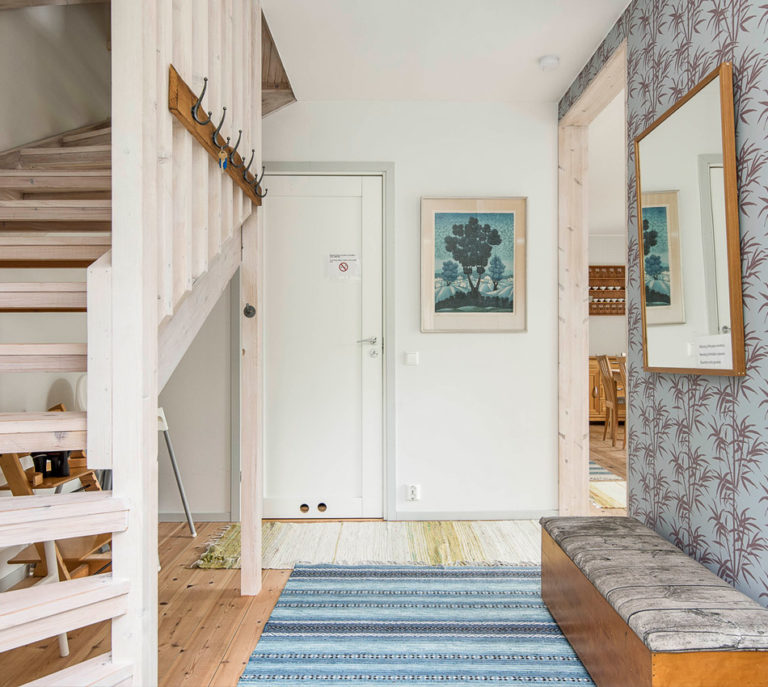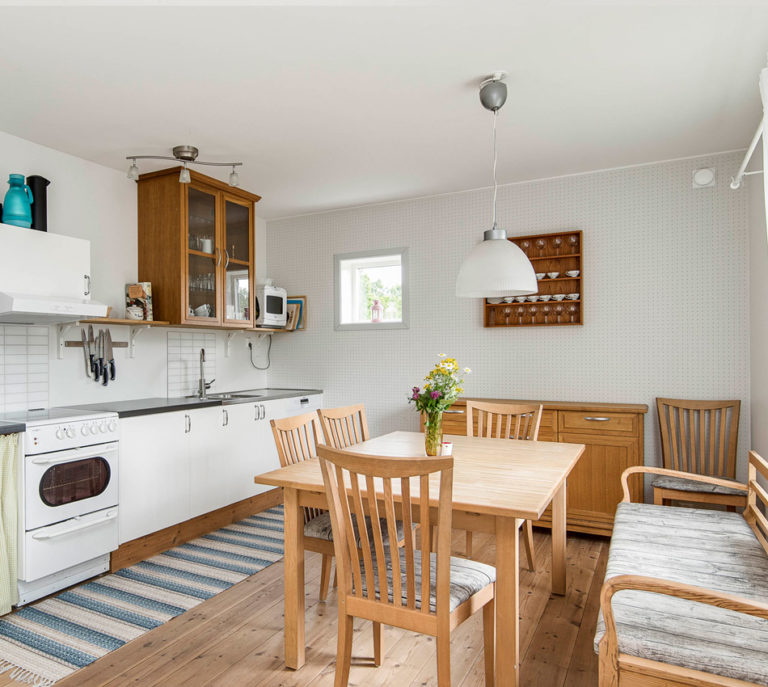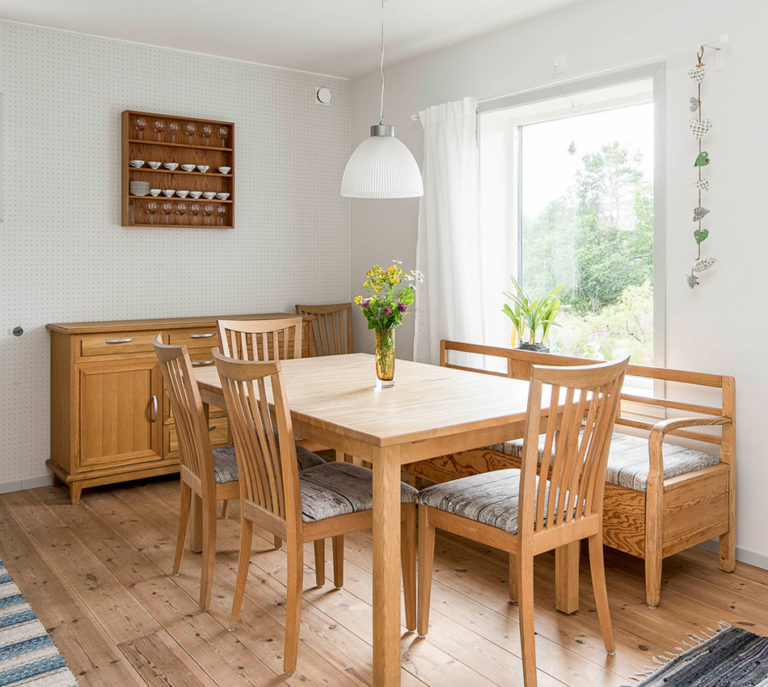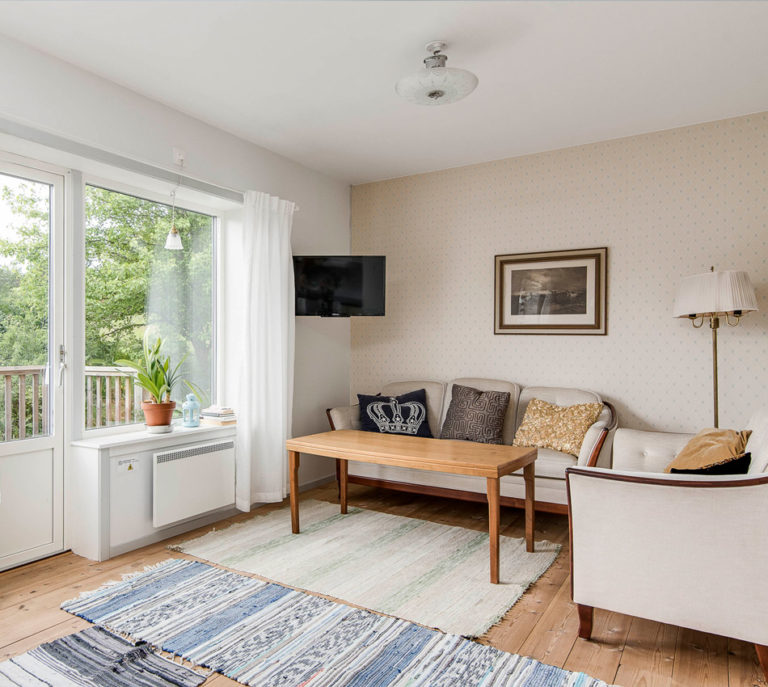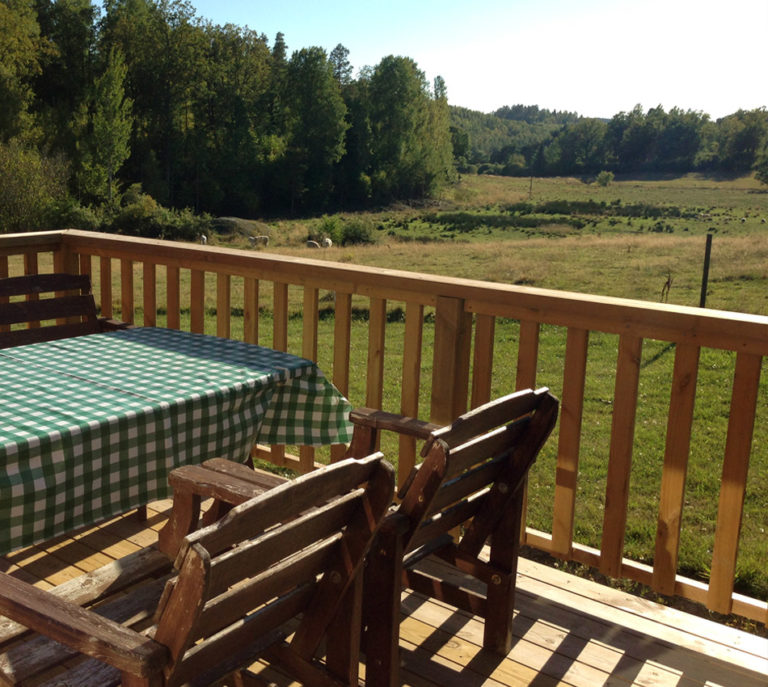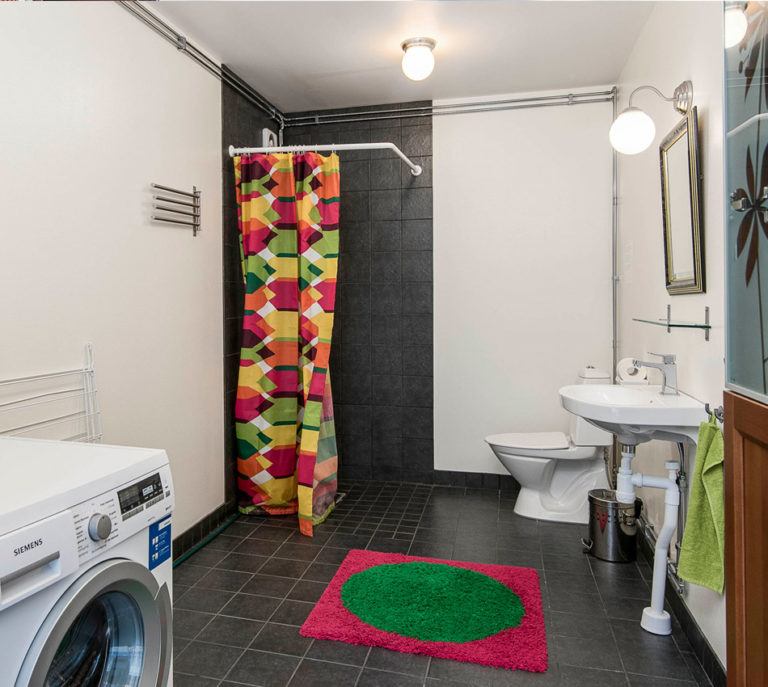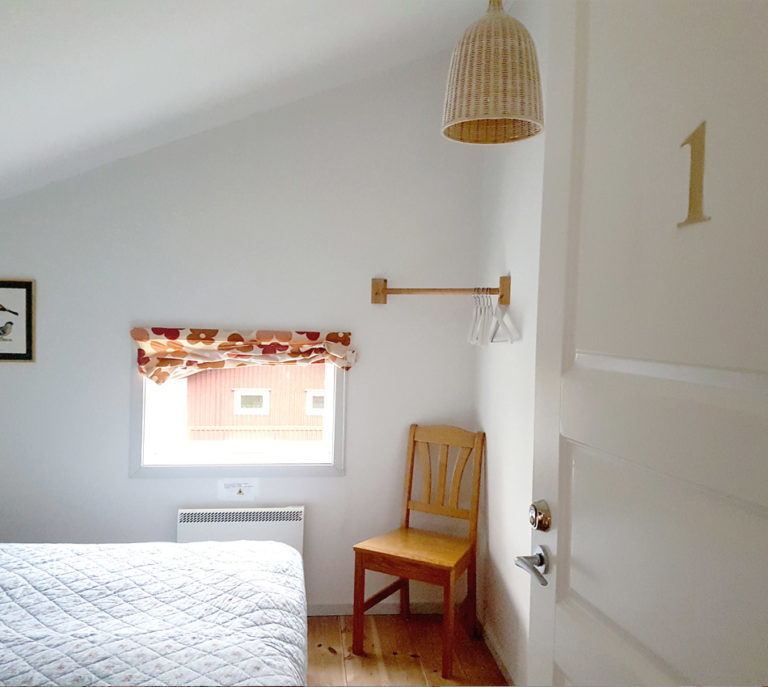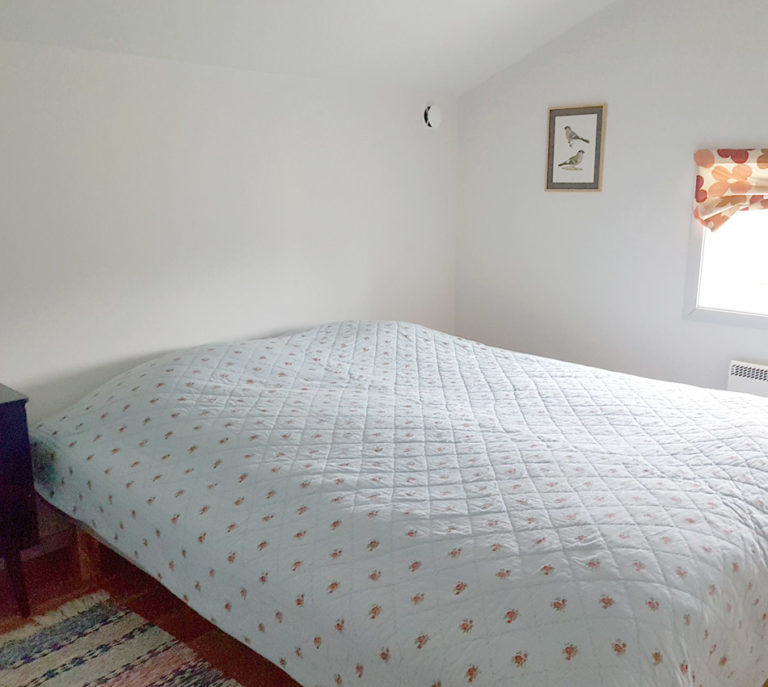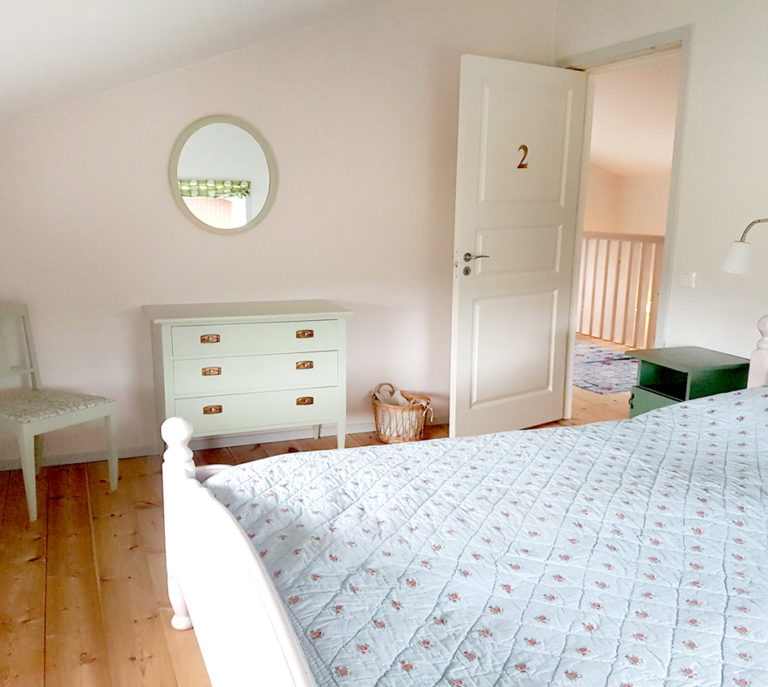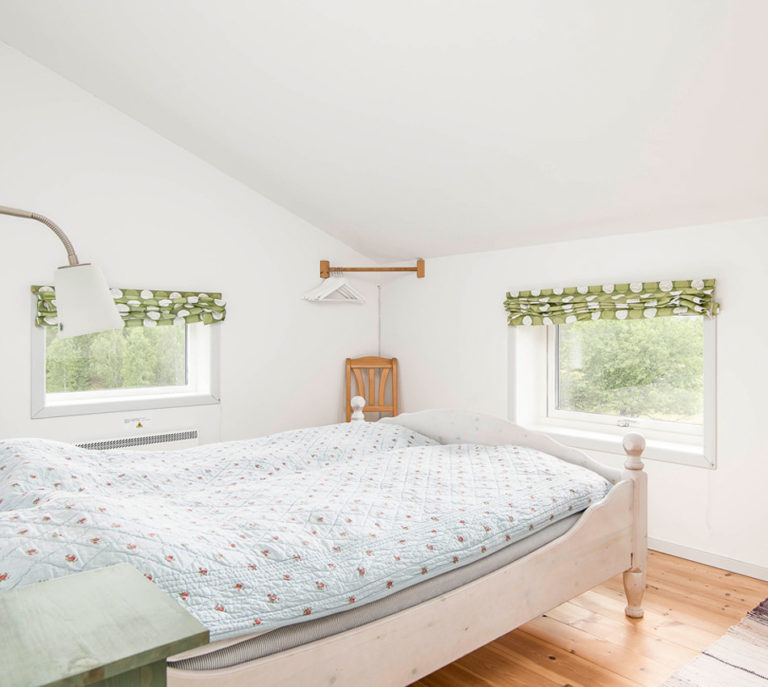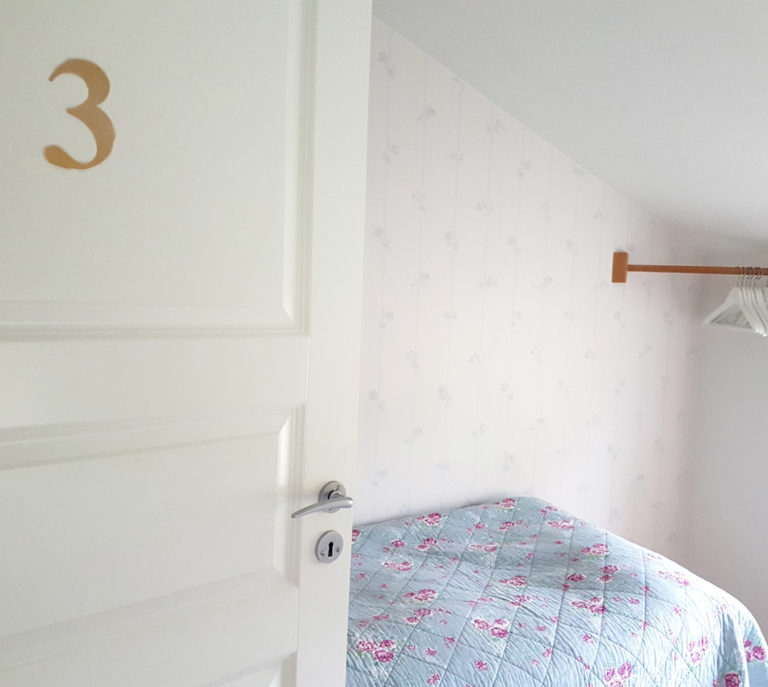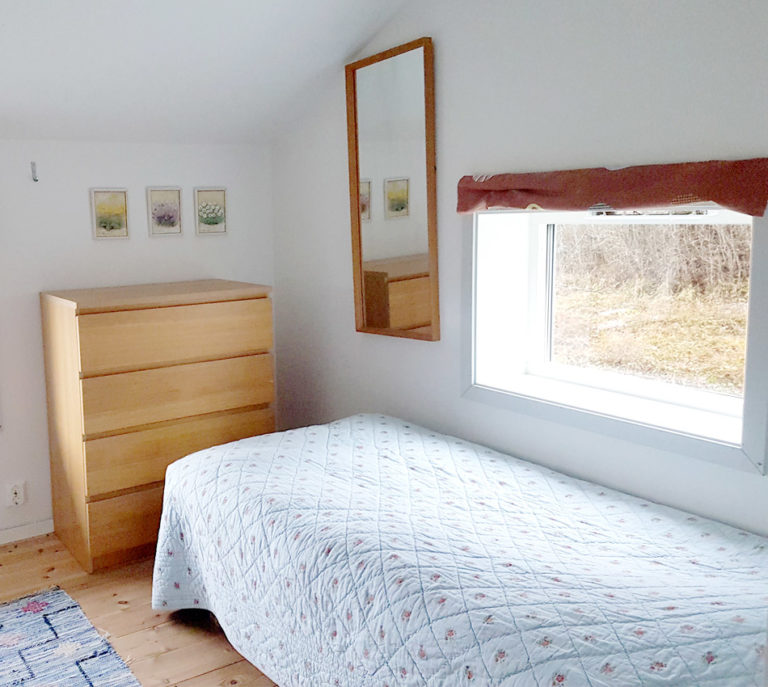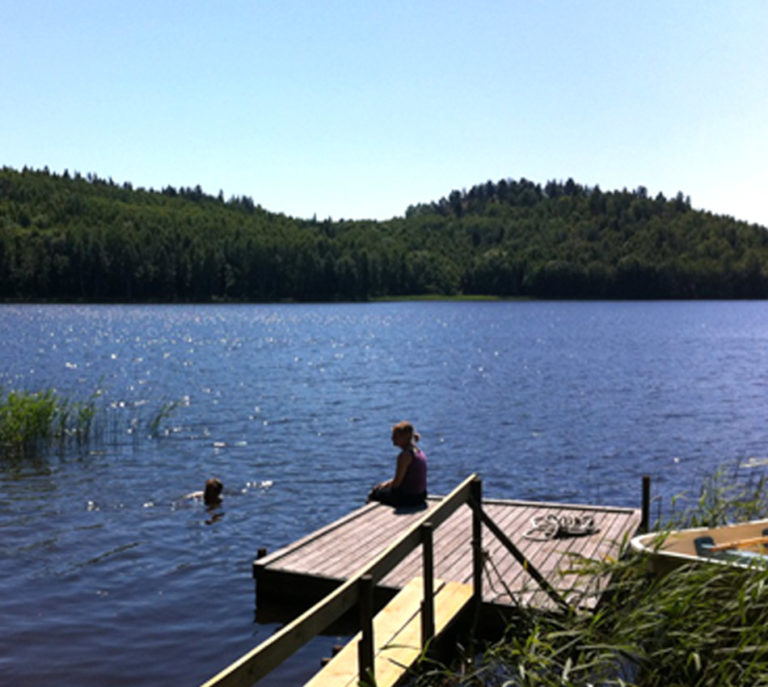 Thank you for a nice accommodation in beautiful surroundings. The magnificent starry sky perfected it all.
Had we known how cozy it was here we would have booked a longer holiday! Enjoyed the view and the tranquility!
A charming and delightful cabin and farm. We heard a cuckoo bird calling for the first time ever in our lives!
Off-season per day*
September – mid June
1250 SEK
/day *Minimum 2 days
Off season per week
September – June 15th
6800 SEK
/week Check in any day
Peak season per week
Mid June –August
7800 SEK
/week Saturday–Saturday
Off season per month
September- June
Ask us for a quote